Here's the best musical deal of the week. Terry Allen playing free on the Plaza.
Terry and his son Bukka will play as part of
the Santa Fe Bandstand series.
It's the last week of the series, which I believe is one of the better things the City of Santa Fe does all year.
Also on the bill are singer Terri Hendrix with ace Lubbock steel guitarist Lloyd Maines. (Will Lloyd play with the Allen boys? He's a card-carrying member of Terry's Panhandle Mystery Band.)
The show starts at 6 pm. Be there!
And if you have a few minutes, here's a story I did about Terry about 10 years ago for
No Depression.
****
In other local music news, Mary & Mars, a local bluegrass favorite of a few years ago featuring Sharon Gilchrist, Josh Martin and Ben Wright, are doing a couple of reunion shows.
There's a "secret" warm-up show Aug. 19th at the Cowgirl. Then the official gig at the Santa Fe Brewing Company on Aug. 28 with none other than Xoe Fitzgerald (no not suspect he is Joe West) opening.
Maybe if you ask nice, Sharon will sing her wonderful version of "I Say a Little Prayer."
XXXXX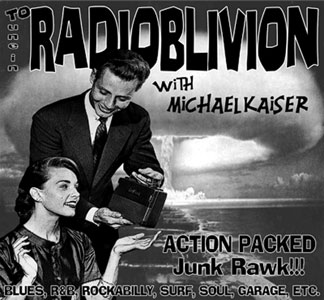 What's humbling is that Kaiser is one of my podcasting role models. His
RadiOblivion
on the Garagepunk Podcast Network is a true inspiration. (Check it out and Blow Up Your Radio, baby!) I feel like a Little Leaguer who just got a compliment from Mickey Mantle.
By the way, I'm working on my next podcast, which should be up before Labor Day.