Wednesday, August 17, 2005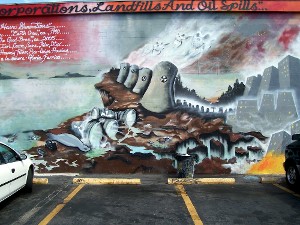 The mural is gloomy, but the food at Lucy's Mexican drive-in next door on Pico Boulevard was inspiring.

Sunday, April 5, 2020 KSFR, Santa Fe, NM Webcasting! 9 p.m. to midnight Sundays Mountain Time Host: Steve Terrell 101.1 FM Ema...

A version of this was published in The Santa Fe New Mexican June 22, 2007 ThaMuseMeant fled Santa Fe for the Pacific Northwest a few ye...

Today would have been the 87th birthday of the late character actor Ted Cassidy, the man who played the Frankenstein-like butler Lurch on...