Wednesday, August 17, 2005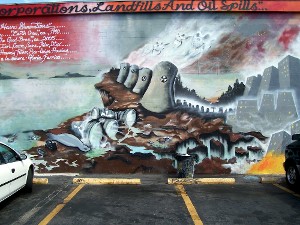 The mural is gloomy, but the food at Lucy's Mexican drive-in next door on Pico Boulevard was inspiring.

Last week I stumbled upon a very interesting article about the song "Some Velvet Morning," a 1967 hit by Nancy Sinatra and Le...

A version of this was published in The Santa Fe New Mexican June 22, 2007 ThaMuseMeant fled Santa Fe for the Pacific Northwest a few ye...

Outside In Productions just announced this summer's Santa Fe Bandstand schedule. Shinyribs at 2018 South by Southwest  Ad it's...